Inspiring young minorities to pursue science
Anne D'Aquino and her twin sister, Andrea, started to dream aloud about their ambitions in science as undergraduates at Western Washington University. Several years later, the family is on track to earn two PhDs before the end of the decade. Andrea is pursuing her doctorate in chemistry at Northwestern. D'Aquino now sees herself and her sister in the young minority girls she is helping to pursue science. The d'Aquino sisters are of Russian, Portuguese, Chinese and Japanese descent, and both of their parents immigrated to America from Hong Kong.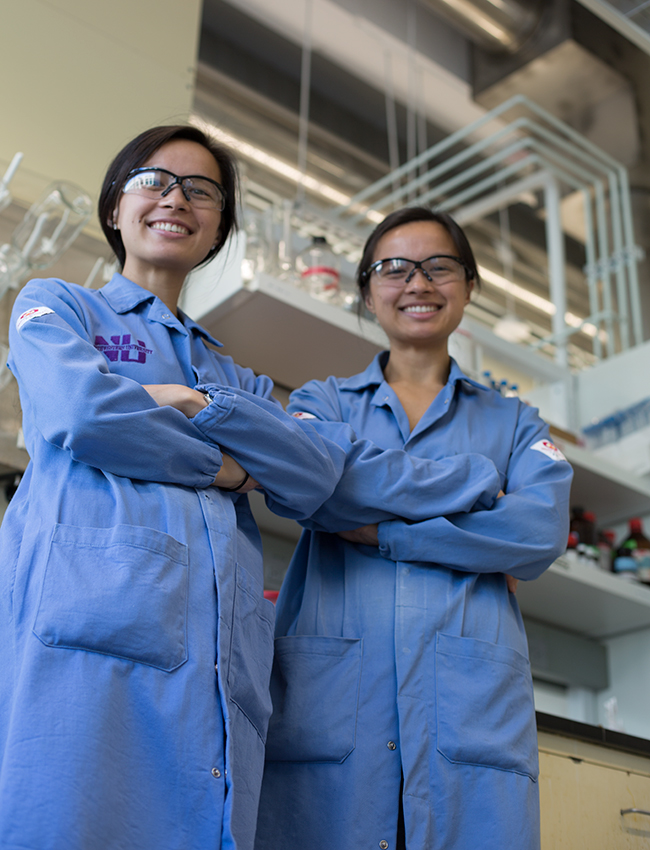 Andrea (left) and Anne pose at Andrea's chemistry laboratory in Ryan Hall, which is just one floor above where Anne researches.
Wednesday, January 4, 2017 - 1:26pm